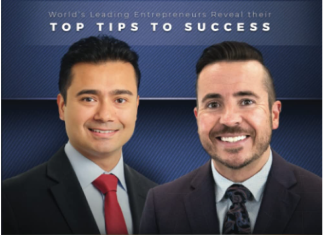 Matt Cuplin joins Mission Matters to author new book!
We're proud to announce that in the summer of 2022, Matt Cuplin, CFP®, and President/CEO added to his list of accomplishments 'author' as he helped co-write a book with Adam Torres and his group, Mission Matters. Business Leaders Edition Volume 7, focuses on why every enterprise needs leadership and great leaders are formed through both success and failure.
The book features 22 top professionals who share their lessons on leadership.
Through their inspiring stories, you'll discover:
Four ways leaders can mitigate human error
The true power of having a clear life mission
How to create amazing digital customer journeys
How Amazon has disrupted your business (and what to do about it)
What it means to be ALL IN in your work
How small changes can lead to big savings
And much more!
To get a FREE copy of Matt's book, please reach out to him at matt@mfgteam.com or you can purchase a paperback copy on Amazon using this LINK!